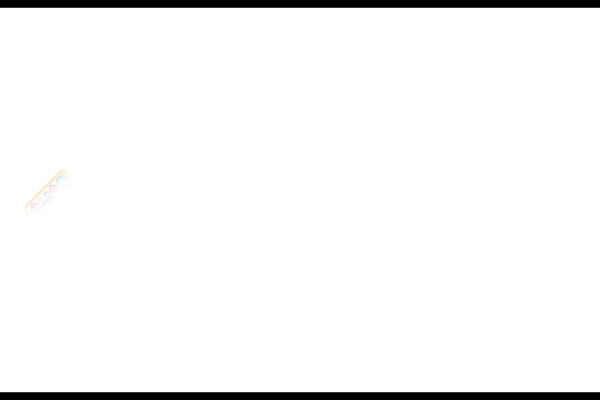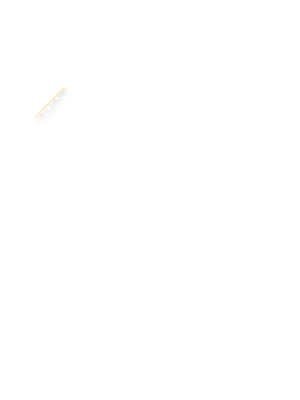 <!–Tuesday, 22 Jan 2019 –> Last Updated : 2022-01-14 07:45:00
Daily FT
Sunday Times
Mirror Edu
Tamil Mirror
Lankadeepa
Middleast Lankadeepa
Ada
Deshaya
Life Online
Hi Online
Hitad
Timesjobs
E-Paper
Home delivery
Advertise with us
Mobile Apps
feedback
Archive
Print Ads
Fri, 14 Jan 2022 Today's Paper
13 January 2022 09:47 am – 0 – {{hitsCtrl.values.hits}}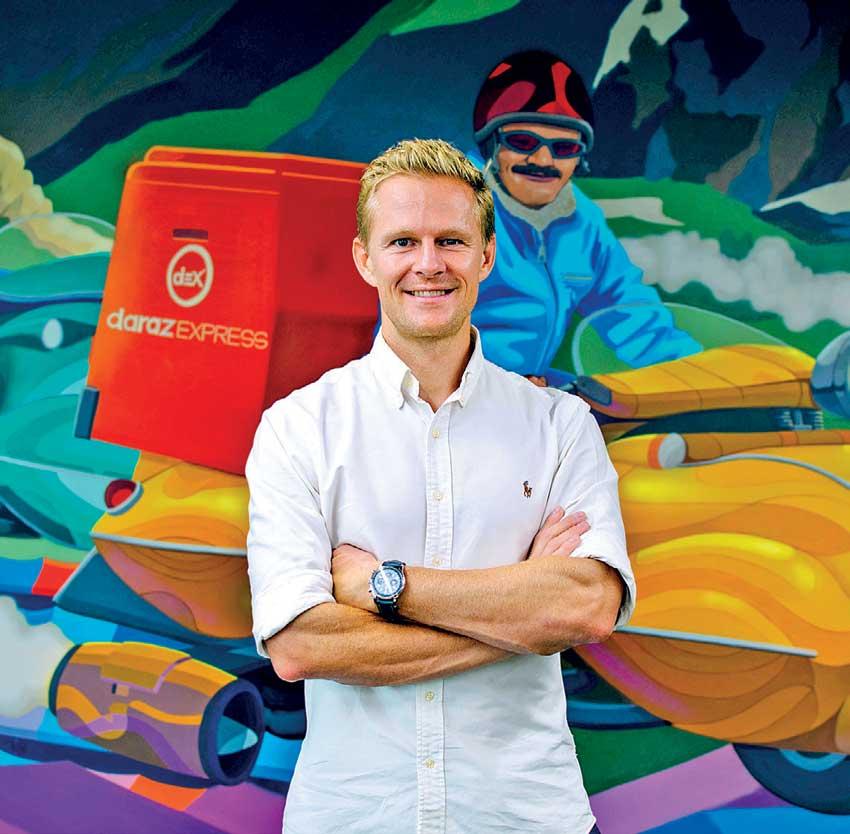 Bjarke Mikkelsen, Founder and CEO of Daraz Group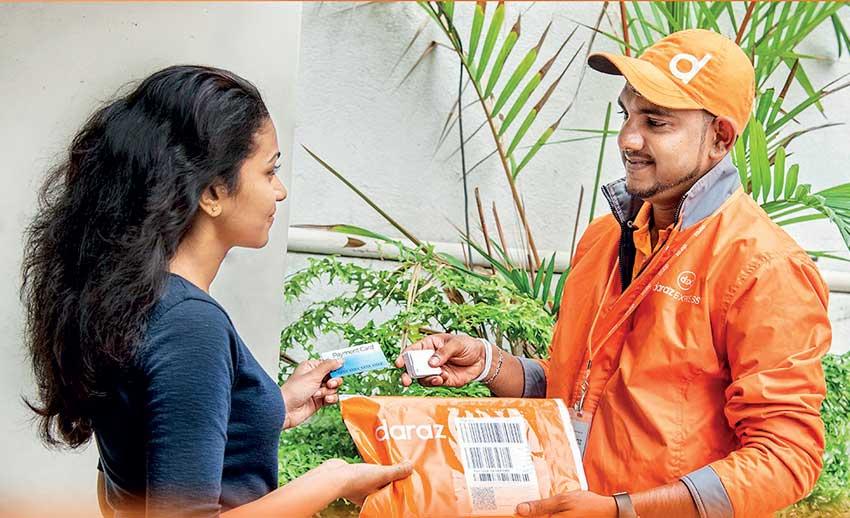 As Covid-19 turned off the supply of customers for many Sri Lankan businesses, merchants turned to the internet and the opportunities of e-commerce. Since the pandemic began in early 2020, the number of merchants moving their existing businesses online, or starting new ones, has exploded, according to Sri Lanka's largest e-commerce
platform, Daraz.
E-commerce in South Asia is a few years behind its neighbors in Southeast Asia, but the pandemic has accelerated its adoption.
Daraz – the largest e-commerce platform in South Asia with over 40 million monthly active users – has seen business on its platform continue to grow year-on-year
at 100 %.
Despite supply chain disruption and restrictions in Sri Lanka at the height of the Covid-19 crisis, the growth in e-commerce on Daraz's platform continued at pace.
"Today, there are more than 50,000 small and medium-sized businesses on our platform in Sri Lanka a 100% increase from the start of the pandemic," says Bjarke Mikkelsen, Founder and CEO of Daraz Group.
"Covid-19 has forced South Asia to make a giant leap forward in digitalization, and e-commerce has been an area that's seen incredible upskilling, adoption, and growth.
"Initially, younger consumers made up the majority of our customers, but now all age groups are using our platform as internet penetration expands, awareness grows about the convenience of online shopping, and technology continues to make the process simpler, safer, and
more reliable."
Founded in 2012 in Pakistan, acquired by Chinese e-commerce giant Alibaba in 2018 and serving SMEs and customers in Pakistan, Bangladesh, Nepal, Myanmar and Sri Lanka, Daraz is on track to achieve close to $ 1 billion sales on its platform this financial year.
Mikkelsen expects this growth to accelerate even further as more SMEs integrate e-commerce into their businesses.
"Currently, e-commerce in South Asia represents only 2% of total sales in the retail market, and in Sri Lanka it's just 0.9%. In the markets we serve, the e-commerce market is $ 1.4 billion while the total retail market is $ 125 billion.
"E-commerce in the region is just getting started. I'd expect that as the market evolves it has the potential to scale up between 10 and 20 times what
it is today."
Despite the challenges presented by Covid-19, 2021 was an exceptional year for Daraz. The company reached over 40 million users on its platform across its five markets with more than 100,000 active SME sellers.
"The arrival of Covid-19 meant people couldn't reach traditional retail stores, and often faced long queues when they did. People were also concerned about exposing themselves to the virus while shopping," says Mikkelsen.
"As a result, more people moved their shopping online and retailers moved with them. SMEs had to find new sales channels online that had wide reach, were easy to access, and provided an environment where customers could shop in confidence."
At the start of the pandemic, Daraz's supply chain was affected. With many people relying on deliveries during lockdowns, and a recognition from governments that economic and business losses had to be minimized, Daraz worked closely with authorities to ensure deliveries could continue.
"Ultimately, it helped local businesses continue to sell their goods during difficult times. We were also very fortunate that more than 70% of our deliveries are carried out through Daraz Express (DEX) – our own digitalized logistics arm.
"That gave us greater control over the flow of goods, which enabled us to keep things moving, and even deliver goods faster than normal channels."
The role of e-commerce in keeping regional economies moving through the crisis wasn't lost on governments across South Asia. While Covid-19 underlined the benefits of e-commerce to thousands of merchants and their customers, it has also demonstrated its economic value to lawmakers and regulators.
"There's been a real positive shift in perception," says Mikkelsen. "Covid-19 provided the ultimate test whereby Daraz could show Governments how our platform could support business continuity, ensure essential goods and services continued to be delivered and improve economic resilience of the markets in which we have a presence.
"With their continued support, we believe that we can play a key role in accelerating each country's growth in this area. As internet penetration grows and more people start to move into the middle class, the region's purchasing power is only going to strengthen, which will open even more opportunities for e-commerce and other digitally
focused businesses.
"In Sri Lanka we're committed to working with the Government to fuel the growth of e-commerce and digitization. We've set a goal of growing the number of active e-commerce and digitally educated SMEs on our platform to 100,000 within the next two years and create 300,000 jobs
in the process.
"I firmly believe we are now at an inflection point in South Asia's digital economy, and in the years to come, we will see exponential growth across the region."
At a more personal level, both Mikkelsen and Rakhil Fernando, Managing Director of Daraz Sri Lanka, have been encouraged by the power of the platform to make commerce more accessible for thousands of Sri Lankans.
The company's vision is to 'uplift communities through the power of commerce'. In line with that, Daraz has its own online university – Daraz University – which provides easy-to-understand lessons on how to start and grow an e-business from the ground up, tools to turn a small business into something bigger and market intelligence to provide guidance and benchmarking.
It also allows sellers to gain certification from leading universities for free as a tangible way to acknowledge business achievement.
The emphasis on education recognizes that many who venture into e-commerce haven't been in business before and are unfamiliar with the disciplines of managing a successful company.
"We believe education is the way to unlock opportunity," says Fernando. "One of the greatest things about this business is hearing the success stories from people who never dreamed they would have their own business, let alone one that is making them a living from doing something they love.
"We hear from Sri Lankans who have literally been lifted out of their current situation because our platform gave them a way to showcase their product, tell their story, connect with a market and build long-term customer loyalty
"At the other end, we have successful business people who have inspiring stories of how they have used Daraz to grow and diversify their business and are happy to share their innovation and ideas with our community."
Fernando also sees Daraz as a technology leader in Sri Lanka by innovating and developing logistics and payments solutions that make life easier to conduct e-commerce and removes some of the roadblocks to the progress of
commerce generally.
"The core of our business is a marketplace connecting both buyers and sellers, but the bigger goal has always been to create an environment where entrepreneurs and SMEs can
thrive," he says.
"This growing entrepreneurial spirit that we see in Sri Lanka represents a significant opportunity for us because it means we can provide our customers with access to a wider range of products and services."
Mikkelsen says 2022 will be an important year for Daraz as it sets itself up to achieve its vision of reaching 100 million
customers and businesses by 2030.
"We have the opportunity to unlock the next chapter of our growth – based on the strong established business we have today and the favorable market dynamics.
"We have all the right pieces in place: Unrivalled market leadership with the four parts of our ecosystem – our eCommerce marketplace, digitalized logistics network, financial payments, and financial services – set up for growth, and a number of initiatives that will enable us to further evolve our business and create greater value for both SMEs and our customers."
One of the first initiatives, which is due to take place this January, will be the company's brand refresh.
"Daraz has grown so much over this time, and as we move forward into the next phase of growth, we want to evolve the brand to showcase how we are shifting gears as a business," says Mikkelsen.
"While I can't share what the new look and feel is just yet, we will look a little different – but it will not be a complete departure from today.
"We believe the refreshed brand will allow us to create greater connectivity with both buyers and sellers. Our ambition is to make e-commerce a key part of people's daily life, not just when you need something that you can't get from the local store."
Mikkelsen says the brand's focus will move to what he calls a more exploratory and personalized experience, where the focus isn't on selling products, but ensuring Daraz continually improves the quality of services and products at each step of the process and creates new avenues of entertainment and engagement.
"As part of this rebranding process, we've looked at every part of our business to make sure we live up to our brand promises – make it personal, deliver on our promise, continuously innovate and conduct business with a generosity of spirit. We believe these promises set us apart."
One of the biggest challenges is keeping ahead of the ever-evolving expectations and needs of customers. Key to Daraz's success to date has been to provide the best and easiest-to-use tools.
"Making sure we maintain our competitive edge by staying one step ahead is always challenging, but at the same time, I see it as an opportunity for us to ensure we deliver a service and experience that makes users want to keep coming back on to our marketplace," Mikkelsen says.
Over the last 12 months, Daraz has expanded its brand portfolio, driving price competitiveness, and investing in content, search, and navigation. The investment has enabled the platform to be more personalized and intuitive to use.
For a region that is traditionally cash-based, scaling Daraz's digital wallet across markets has enabled customers to simplify the buying process by making secure and fast payments at the time of purchase.
In Sri Lanka alone, the company has seen a 244% increase in digital payments on its platform between 2019 and 2021, with digital payments now accounting for over half of sales. An area of focus for the year ahead will be to create greater access to financial payments and services for the Sri Lankan market.
Ongoing investment into Daraz Express means the company can now deliver packages up to three days faster than any other provider.
Marketplace regulation and incentive systems have been strengthened to lift seller performance. This is supported by strongly incentivizing reviews and ratings to create full transparency for customers
when buying.
The implementation of AI-powered chatbots means Daraz can instantly resolve more than 70% of common queries/issues in multiple languages.
Mikkelsen says that since Daraz entered Sri Lanka in 2016 it has become one of the jewels in the company's regional network.
"It's a country that offers huge potential. With the region's second-highest GDP per capita, Sri Lankans have strong purchasing power compared to other consumers in South Asia.
"Combined with internet penetration of over 50%, 50% year-on-year growth in the number of internet users and a young demographic with 39% under the age of 26, Sri Lanka is an ideal e-commerce market.
"Sri Lankans have taken to e-commerce quickly and showed amazing innovation. We feel privileged to have been a part of so many local success stories and are looking forward to being part of the next phase of growth in this exciting market."
Reply To:
Name – Reply Comment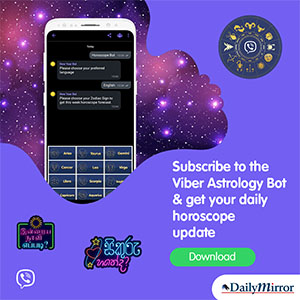 Japan has long been internationally criticised for its refugee recognition an
Last Saturday (Nov. 20) saw a group of self-styled political activists creat
Administration blunders at Apeksha Hospital, Maharagama (formerly known as Ca
After their death, most people are memorialized at a service, surrounded by g
1
2
3
4
5
6



13 Jan 2022
13 Jan 2022
13 Jan 2022
13 Jan 2022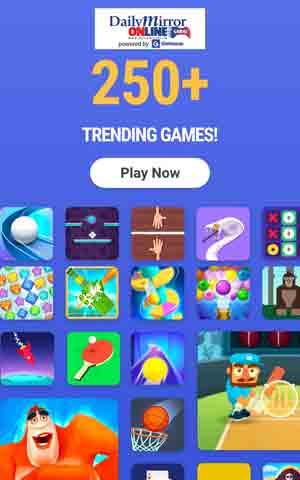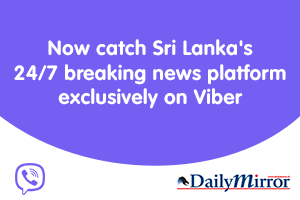 24 Jun 2021 – 0 – 4116
24 Jun 2021 – 0 – 2334
08 Jun 2021 – 0 – 1132
04 Jun 2021 – 0 – 8490
5 hours ago
13 Jan 2022
13 Jan 2022
12 Jan 2022
More
Editorial :
+94 0112 479 356
dmonlinelk@gmail.com
Technical :
+94 011 538 3437
helpdesk@wijeya.lk
webadsupport@wijeya.lk
Marketing :
+94 011 247 9540
+94 011 247 9873
Web Advertising Inquiry :
Dilan : +94 77 372 7288
Print Advertising :
Trevin : +94 71 192 5009
trevine@wijeya.lk
Direct : +94 011 2479519
General : +94 011 2479540
All the content on this website is copyright protected and can be reproduced only by giving the due courtesy to 'dailymirror.lk' Copyright © 2004 Wijeya Newspapers Ltd.