News
BHPian KA19Rao shared this with other enthusiasts.
Ladies and Gentlemen I would like to introduce all of you to my first car dubbed Red Rascal. Born sometime in the last week of February 2021, Red Rascal is a Volkswagen Polo 1.0 TSI MT Highline+. It was delivered to me on the 1st of March 2021.
After a 4-month long car hunting ritual, I finally brought home Red Rascal.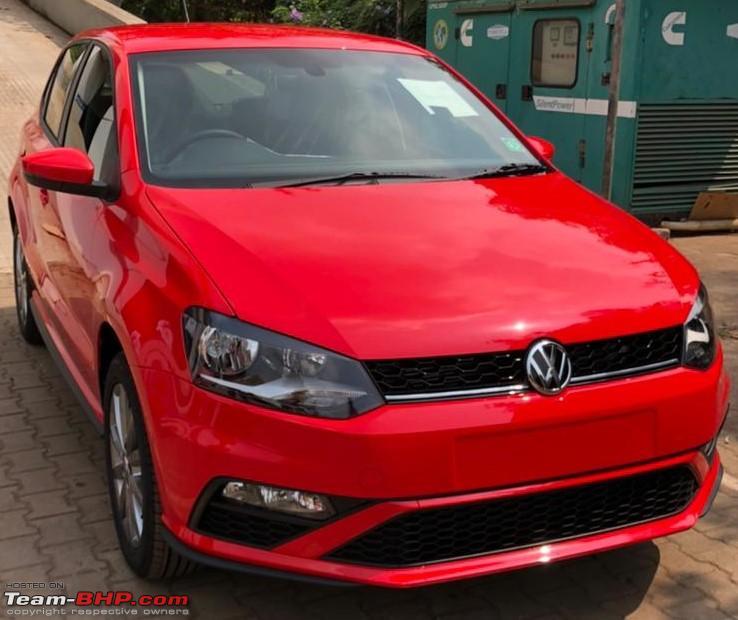 As per the TeamBHP customs:
Circa 2nd week of November 2020, my parents decided that it is time that I get my own car for my 22nd Birthday. My father was well aware of my intention of buying a VW Polo 1.2 TSI as my first car after I begin earning. And as a surprise my father wanted to gift me said car for my 22nd Birthday, he had identified one such example which belonged to a friend who was also coincidentally looking to dispose of it. However, for various reasons, the deal fell through. After this, my father disclosed his plan of getting a car for me and then told me that I should look for a used car myself with a budget of 7 to 7.5L all in.
This being a lifelong dream I jumped into action and began browsing the classifieds. Shortly after shortlisting some decent examples, a good friend of mine introduced me to his latest acquisition a pre-worshipped Skoda Laura TDI DSG. It turned out to be a love at first drive sensation, taking into account all the aspects of ownership (or so I thought at the time) I decided that I would shift my focus and begin researching and hunting for a pre-worshipped Skoda Laura TDI DSG or the Volkswagen Jetta TDI DSG. This took up a considerable amount of time which in hindsight turned out to be fruitless. The lack of good examples in the KA market was astounding, to say the least. The Jetta had to be ruled out as there were very few examples on sale and those were in the realm of 10L and above. The Lauras on sale especially the TDIs generally had terrible histories or the asking was too high to even begin negotiations thus, delaying my purchase.
A month or so later the Laura friend of mine started facing some minor issues here and there and finally, a major issue of his radiator leaking plagued his car. I was aware of all such niggles being a part and parcel of the ownership experience despite which I was ready to take the plunge into what is essentially a 10-year-old German. However, what I had failed to consider is the amount of time it would require to fix any and all the issues I would inadvertently have faced if I were to own one. It was pointed out to me that as a 22-year-old who freshly graduated from Law, I would have very little time to rectify any niggles that would crop-up and will have an embarrassing time explaining to my employers why I was late or why I need some time off. Another aspect to consider is that I am essentially fresh into the Indian automotive scene and am yet to develop the necessary connections to maintain such cars, especially considering that FNGs are the only reliable sources to maintain the upkeep of such cars.
At this point, my parents and I took up the decision to go for something reliable (read NEW).
When the new car search began, I began my search for the available offerings and summarily dismissed one after the other after reading reviews and conducting my research. My list of wants from the car was topped by F-U-N T-O D-R-I-V-E out of the box followed by the potential to play around (also read as: modify it to behave like a hooligan).
Considering the options in my budget I had:
The iTurbo was just launched at the time. It is a well-rounded car with good safety ratings. Cannot comment on the driving nature of the car as I did not drive it.
This would have been one of the top contenders if I had no intentions of modifying the car down the line and being totally honest the history of the badge and the brand using their initial customers as guinea pigs was a turn-off as well.
(No offence towards TATA and its customers, they are showing commendable effort but they are not there yet.)
Being a Hyundai user I was interested in trying out some of the other options. However, the biggest turn-off was the latest Safety ratings that it received. Another thing to consider was also the fact that the i20 Turbo top end was pushing close to 14L on road Mangalore and the i10 Turbo was pushing close to 9.5L. (IMO overpriced by about 2L and 1L respectively.)
All brilliant packages especially in the service network but have been proven to have terrible safety ratings. I think these cars have been bashed enough on this forum. (Read: unsafe, lazy OEMs with respect to innovation and development, the non-self-centring steerings, etc.)
No doubt the last Ol'Skool design diesel hatch in India, afraid Ford India might pull a Chevrolet here in India (what with their Mahindra deal falling through and all) so it was dropped from consideration.
Honestly while writing I just remembered about the Jazz whilst typing up this review. Says a lot about the offering if I may say so.
The Rapid Rider+ was the only consideration as it was the only variant that made sense other than the top-spec variant IMO. The Rapid Rider+ is a brilliant offering for someone on a budget but some of the basic features that are in my books are quite essential such as height-adjustable seats, power window control switches for the rear, MFD with more than just trip information(I'll admit its a nice to have more than must-have), etc.
However, my requirements did not demand lots of rear legroom nor did it require massive boot space, and thus saw the VW Polo Highline+ as better value for the same money.
However, I shall mention here that I also TD the Rapid TSI in both MT and AT avatar with TAFE Access Mangaluru. At the time (Sometime end of November) they had a White Onyx TSI AT in stock and was offered the same at 13.5 and change with more room for negotiation. It was a good car and a good deal but it is twice the initial budget and it was dropped.
The heart wants what the heart wants.
P.S.: I will refrain from buying anything SUVish until my health permits. (Same philosophy applied during this purchase as well.)
In the last weeks of December 2020, I applied on the online portal of VW for a TD of the Polo TSI, I was promptly called by VW Mangaluru the next day. A day and time were arranged and a sales rep showed up albeit a little late, and I was allowed to take a test drive for as long as I wished and was quite satisfied with the experience. I informed them that I was busy during the New Years' period and informed them that I will be booking the car once I was free.
During this period I was waiting to hear back from a wildcard entry of a pre-owned pristinely maintained FL Rapid Style TDI AT. After not hearing back from the seller I decided to drop the Rapid and go ahead with the Polo.
At the time of booking, we contacted our acquaintance at the dealership and informed them of our intentions of purchasing a Polo. At this time we were informed that their Test Drive Vento Highline+ MT with a mere 15xx Kms. was due for replacement at the time and was offered to us at a mouth-watering price, unfortunately, the dealership had also instructed their sales staff to disclose the same offer to its other "well-known" clients and when I tried to book the same I was informed that the other sales reps had simultaneously accepted 2 other bookings for the same car, I decided that there was no point in waiting to clear this conundrum and chase a car that was "used". And decided to go ahead with the purchase.
In hindsight, if I had not wasted my time with the wildcard Rapid and the wildcard TD Vento, I would have been able to put my booking in before the January price hike introduced by VW.
AT or MT – No doubt AT is the more practical option but certain things pushed me towards buying an MT car.
Anywho, coming to the actual booking experience we conveyed to the dealership that we are not interested in the Vento and would like to go ahead with a Polo, at this point they asked my colour preferences to which I replied Lapiz Blue, Flash Red, and White in that order. Lapiz Blue commanded a waiting period of 3 months, so that was eliminated. After checking available stock they informed me that White was available and could be delivered within the month. However, I was informed that if I was willing to wait till the end of February they could try arranging for a Lapiz Blue example if not they could definitely arrange for Flash Red. Due to other commitments, my schedule required me to stay in Mangaluru till the end of February and I was quite happy to wait for a Flash Red Polo.
P.S.: Please take my buying experience with a pinch of salt if you decide to purchase a VW as my purchase was made with a dealership where the top management was known to us.
That being said I would like to stress that all my interactions with the dealership until the booking stage were done unbeknownst to the top management and I was more than satisfied with the experience, right from applying for a test drive online till deciding to book the vehicle.
P.P.S.: I am in no way financially or otherwise related to Bharat Vehicle Works and to the Volkswagen Mangaluru group.
After an excruciatingly long wait of almost a month on the 1st of March 2021, I got my Polo delivered to me. The car arrived at Mangaluru on the 1st itself and I insisted that I receive the delivery on the 1st itself. I received the car at about 5 in the evening after the demo and a small cake cutting (which I had asked them not to do). I received all the necessary papers and the Paytm fastag on the same day. (Kudos to the VW Mangaluru team.)


Customary reveal procedure


That grin was plastered across my face all day
The team felt bad that they could not source a Lapiz Blue car for me so as a gesture they gifted me a Lapiz Blue Mug.
I shall keep it brief. I got the car inspected on the 1st of March by the RTO in charge, who then uploaded the details to the Bengaluru RTO for approval 3 days after inspecting the car. After getting the details the Bengaluru RTO took another 6 days to approve the details and allot my number. One fine day, 9 days after delivery is when I received the SMS from VAAHAN. It took a further 4 days to obtain the HSRP from the Bengaluru RTO. The application has been made online requesting the RTO Smart Card on the 14th of March only time will tell how long it will take to obtain it.
Pre-delivery purchases: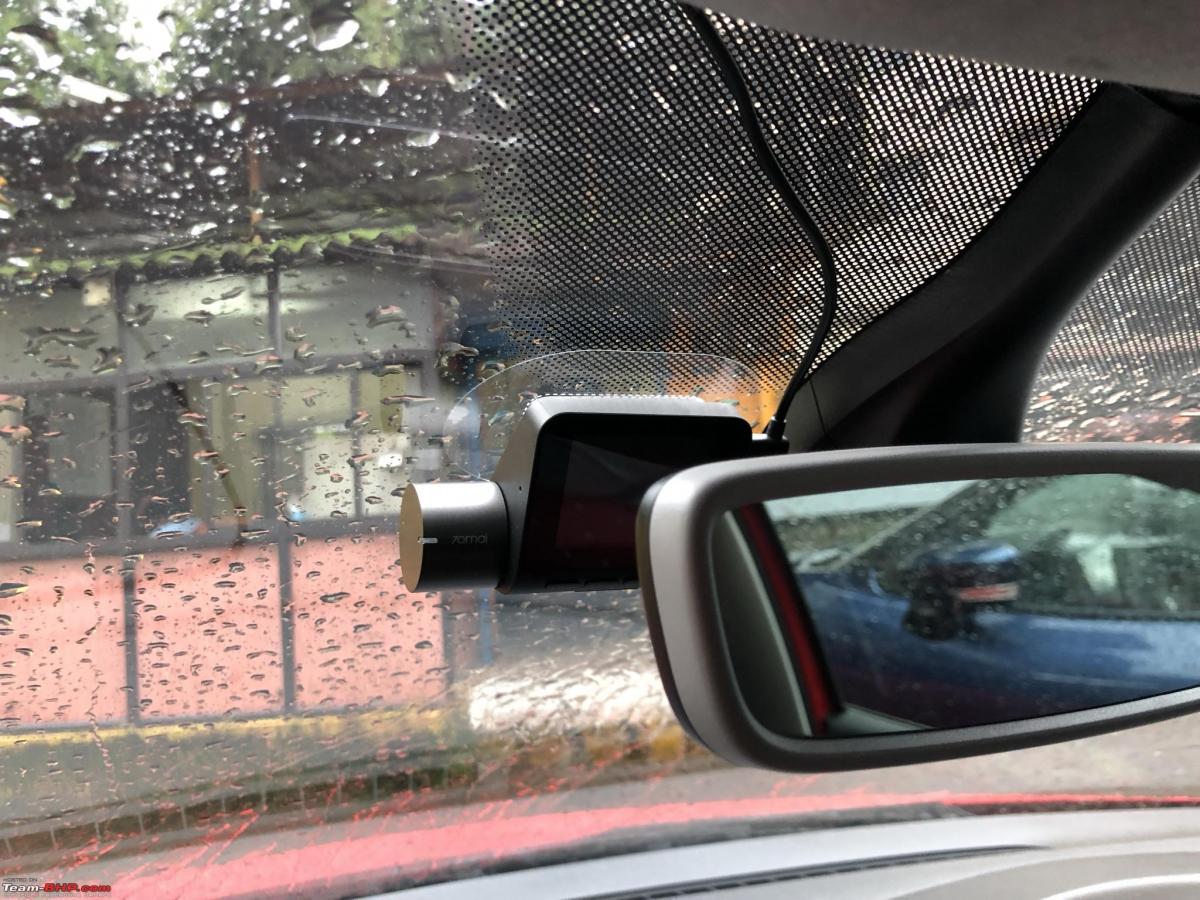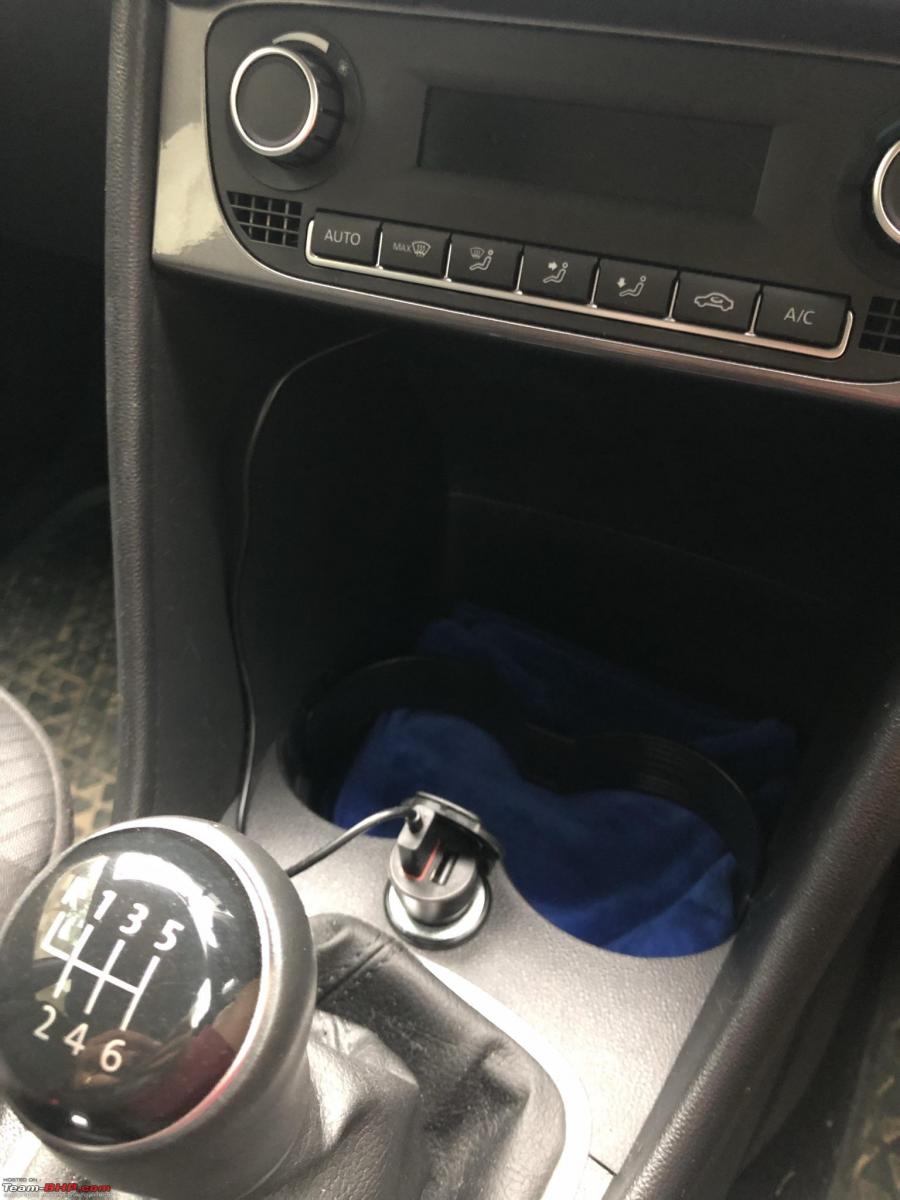 I had asked the Service Centre to route the cable from the camera to the dash below and they did a fantastic job routing it from behind the infotainment system and down from a hole near the cupholders.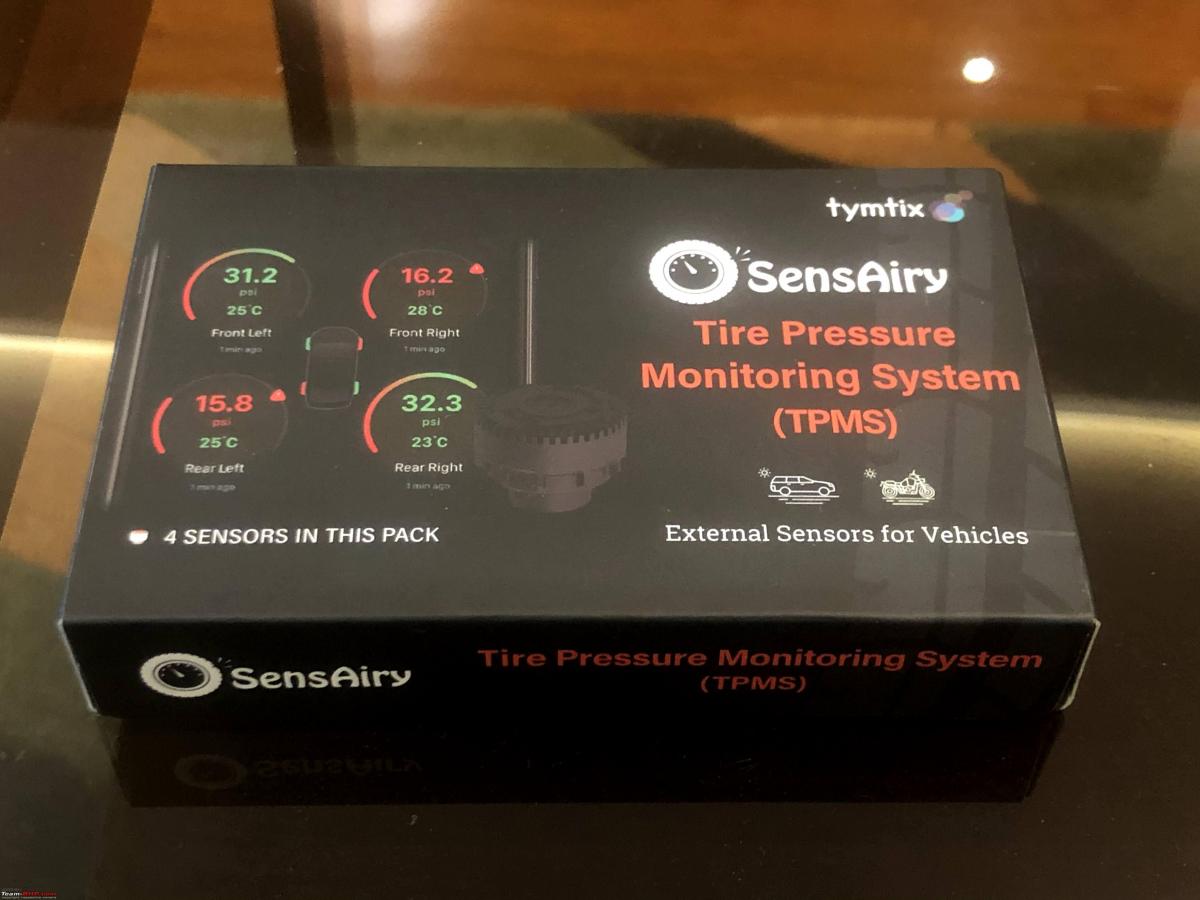 One year update: It has caused more troubles than it has saved. Would recommend going for the Internal system offered by them. (P.S. Ajay has been very helpful with my queries and they have also replaced the rear right sensor under warranty.)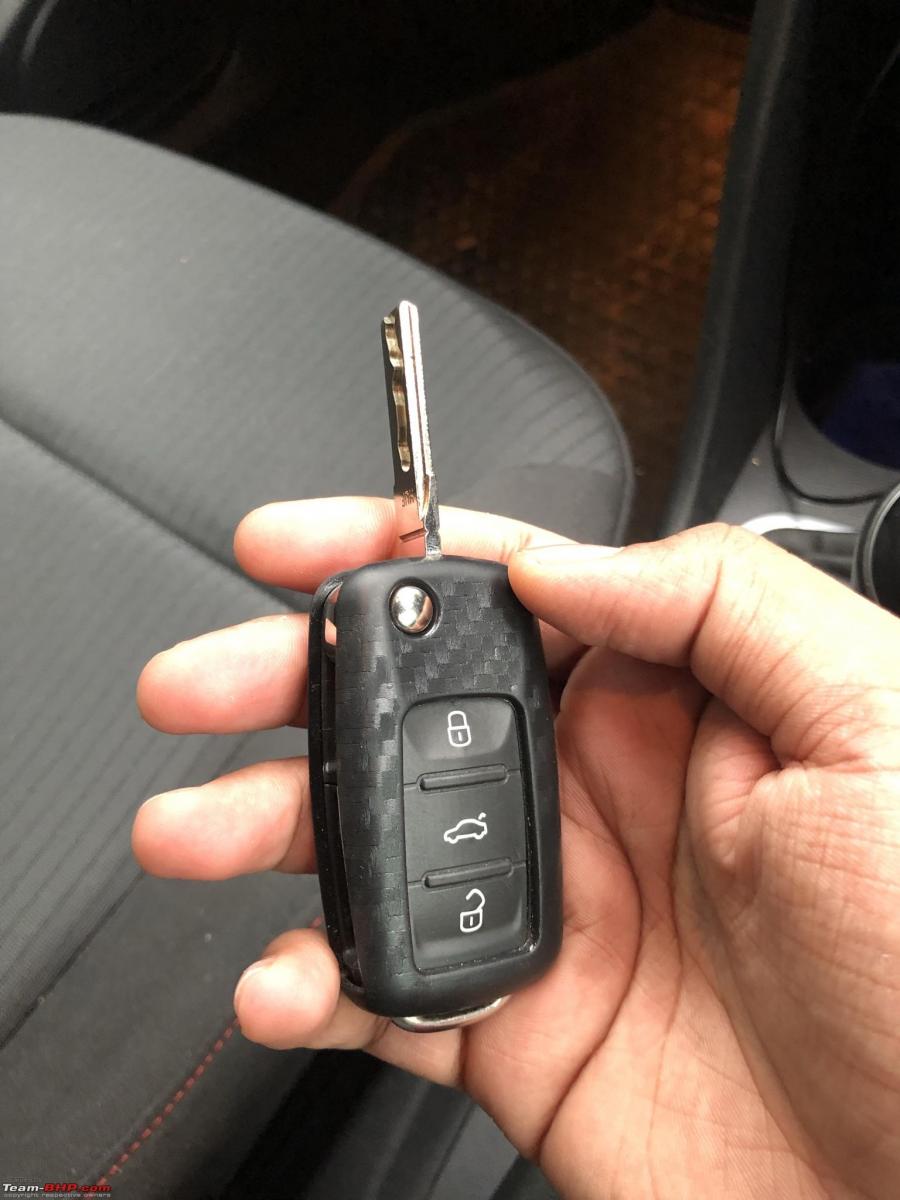 Post-delivery installation: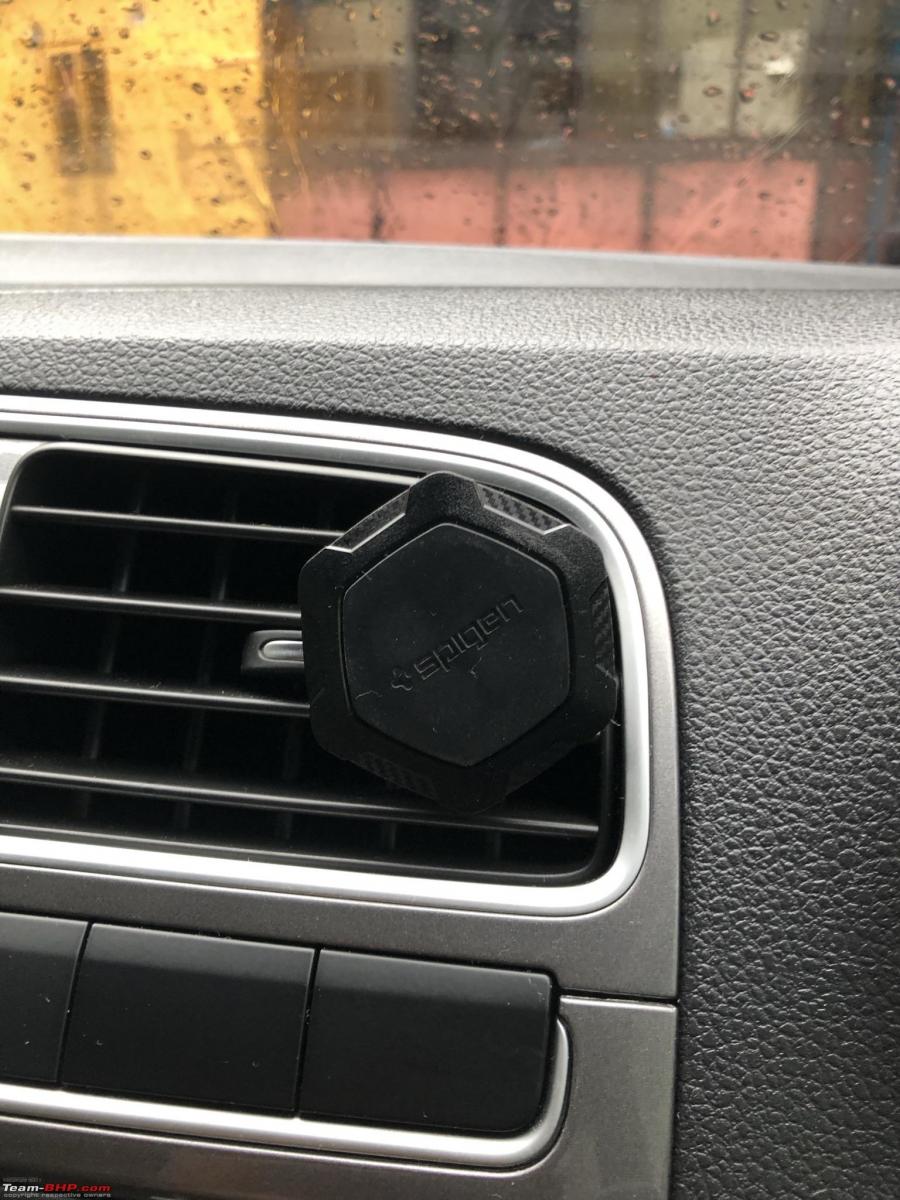 The purchase and installation of both the above were undertaken at VM Customs in Mangaluru.
Continue reading KA19Rao's ownership experience for BHPian comments, insights and more information.
Keep yourself tuned in to the Indian automotive scene via Twitter, Youtube or RSS feeds.